A Taste of Napa in My Own Backyard
One of my new favorite haunts recently opened 10 miles from my home and has quickly become my go-to spot for dinner or drinks with friends.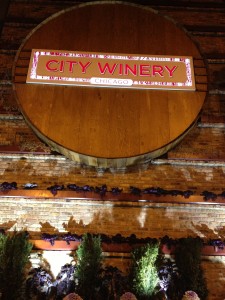 Within the past two months, I've been to City Winery Chicago (located along the Randolph Street corridor) four times; it certainly helps support my desire to live Napa "Cabulously" wherever I am.
City Winery Chicago Events
I first visited City Winery in late November after reading a few promotions for a wine tasting seminar with renowned glassmaker, Maximilian Riedel. Having debated the topic of varietal-specific glassware at various points throughout my wine-drinking tenure, I embraced the opportunity to hear an argument for its benefits from the master himself. We tasted three wines in three different glasses and the character did, in fact, change with each. Attendees were even sent away with a set from Riedel's Vinum XL collection. You can read about my experience in my past post, "Does the Shape of Your Wine Glass Really Affect the Taste?" Their large event space frequently hosts wine tastings, comedy shows and concerts.
City Winery Chicago: Food & Wine
It wasn't long before I returned three subsequent times for dinner; I keep going because I appreciate City Winery for what it is – a casual place to enjoy good food and wine in an atmosphere that feels just like I'm in a Napa tasting ro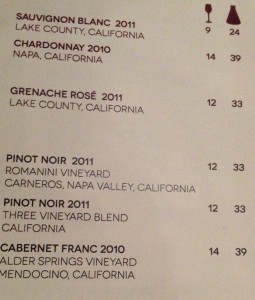 om.  The beautiful rustic bar and restaurant area overlook the venue's working winery. I was told they aren't serving their own just yet, but they are offering several wines from City Winery New York made with high-quality grapes from the likes of California, Oregon and Argentina. Each time I've visited, the tap wine list features many new renditions of their popular red and white varietals – they seem to procure fruit from many different vineyards. I've been particularly impressed with the Cabernets, while my husband has a soft spot for their Cab Francs. Read more →