I love wine and I love "flash" sales, so I am really excited to partner with the new, online craft wine distributor, Winestyr (www.Winestyr.com) to give my readers an exclusive discount. Winestyr launched to help those who need a little more help selecting which wines to buy and they focus on smaller-production wineries. You can read more about them on Chicagoist and TechCrunch.
If you're looking to bring wine to an upcoming holiday get-together, or wish to "gift" a wine-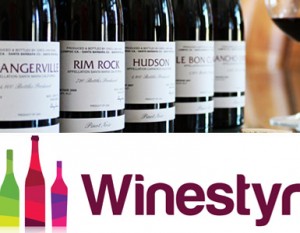 lover something special, hop on over to www.Winestyr.com.  Now through Dec. 20, 3013, you can enter code BECKY at checkout to get $25 off your order of $50 or more.
If you're not exactly sure what to get, give their Gift Finder tool a try. You can plug in options for who you plan to buy for, their taste preferences and the amount you wish to spend and get recommendations from their experts.
Some of my suggestions include:
Feel free to share this deal with your friends and networks. Cheers and happy holidays!